Do you think it is justified to describe Gin as a distilled alcoholic drink that derives its predominant flavors from juniper berries? Here are some fascinating facts about gin that you did not know. Some of these might even surprise you!
1. It is the National Spirit of England but did not Originate There
Though it is the national spirit of England, the liquor was originated in Holland. During the Dutch War of Independence in the 17th century, the English discovered genever and brought the spirit back with them. It is also said that it would have taken English around 150 years if they would have created their own version. They should be thankful to Holland for this creation!
2. Gin and Tonic Began in India
So, this sounds shocking, right? But yes, Gin and Tonic began in India when the British began to move to the country during the 19th century after the Sepoy Rebellion of 1857 and the popularity of the spirit with Tonic spiked. To soothe the bitter taste, tonic water was added to gin. Learn more about its history, here! And another thing to note is that the origin of this combination began with the tonic.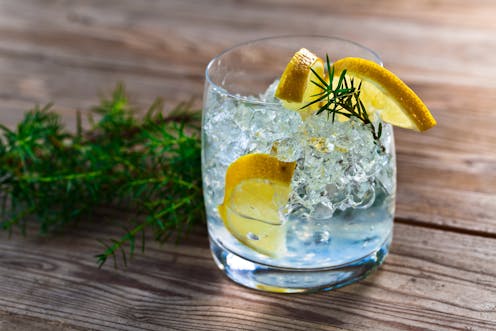 3. Medicinal Purposes
It would be an injustice to gin if we label it just as booze as it has had a history of being used "for medicinal purposes." It is said that the Royal Navy mixed gin with lime to stop scurvy which is a lack of Vitamin-C!
4. Gin and Tomato Juice as a hangover cure?
In 1928, in New York City, gin and tomato was considered as a hangover cure that is before Bloody-Mary came into forefront.
5. A Big No to "Bathtub" Gin
It was made during the United States during 'prohibitions' had dangerous and physical effects. And obviously it is so unhygienic. It is said that sufferers were blinded or even poisoned. Though bathtub gin created many cocktails such as the Bee's Knees!
6. Say NO to neat!
It is terrible on the throat. The spirit was mixed with other ingredients and thus many cocktails are made with it. Also, more classic cocktails are made with gin than any other spirit. So, can you just sense the popularity of it?
7. The Philippines' love for Gin
The Philippines literally own the gin market! Though it was English who started it, the Philippinos are head over heels when it comes to gin.
8. Hot Gin Twist
Might have heard about lovers writing poems for their beloved? One man wrote about 149-lines poem for the newspapers praising London's most famous drink- the Hot Gin Twist. No wonder it was true love!
9. The Best Way to Taste Gins
At room temperature, diluted with an equal amount of water is considered to be the best way to have it which reveals not only its qualities but also flaws.
10. About the junipers
Did you know that juniper is not cultivated but instead picked all wild? Also, it is widely believed that during plague years, doctors used to wear plague masks filled with these berries to avoid bad odors. Even Juniper berry is not a berry but a female seed cod with just an appearance of a berry.
As said that it is very simple to make, you can prepare gin on your own. It is essentially flavored vodka, and you just have to mix it with juniper berries and other spices. Also, learn how to make some exciting cocktails at home.
Do not forget to try these Indian gin brands. Now, grab a glass and flaunt your knowledge about gin! It's time to steal all the attention at the party!